A.U.T.I.S.M. Skateboard Art
Pyrography skateboard art to benefit Autism.
Drawing
,
Illustration
,
Typography
,
2013
My board is titled "A.U.T.I.S.M.", an acronym for Always Unique, Totally Intelligent, Sometimes Mysterious – an inspiring characterization of autism. The deck was stained a deep red from the factory. I sanded the stain in various areas for a rough "vintage" look and to let the woodburning stand out a bit more. The hand lettering is done with a pyrography (wood-burning) tool, then colored or stained, and adorned with highlights of color, silver, or gold metallic. The stain mutes the colors I used for the lettering and graphics, adding to the overall character while allowing the opalescence of the wood grain to show through. It is finished with a semi gloss lacquer.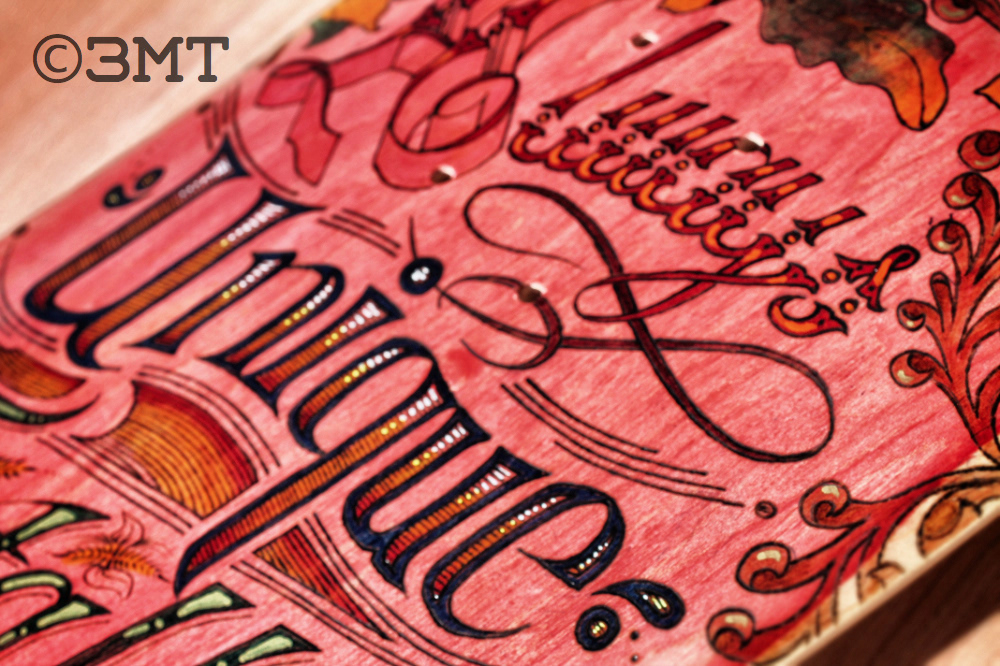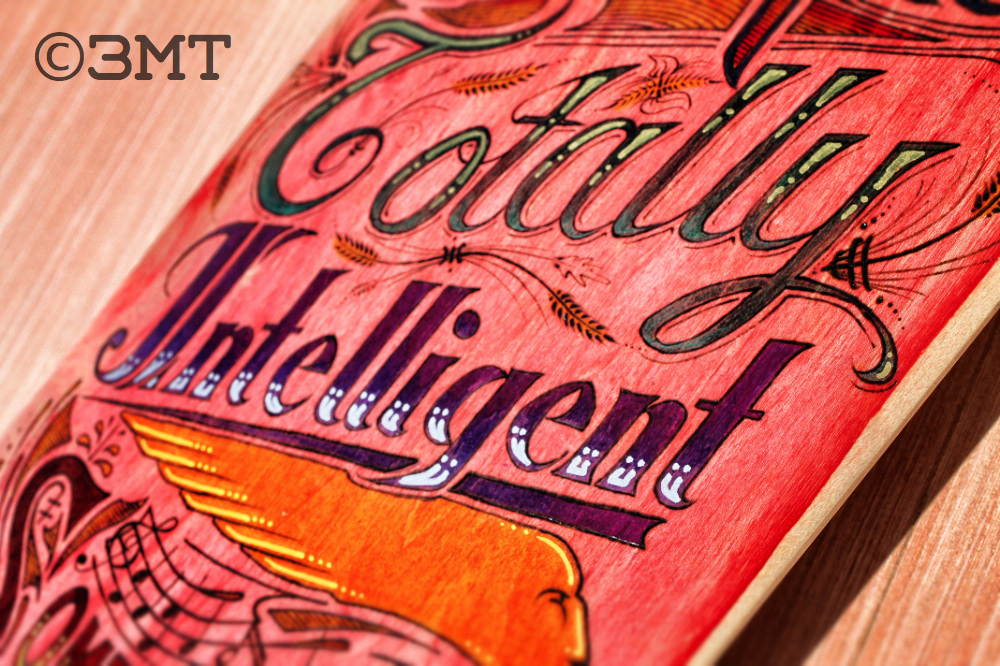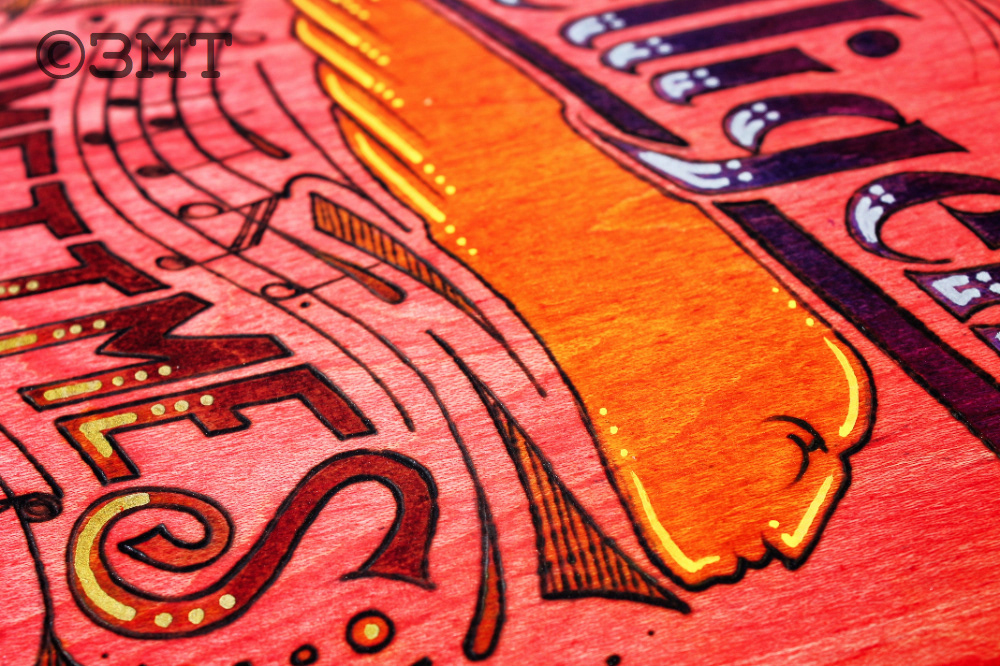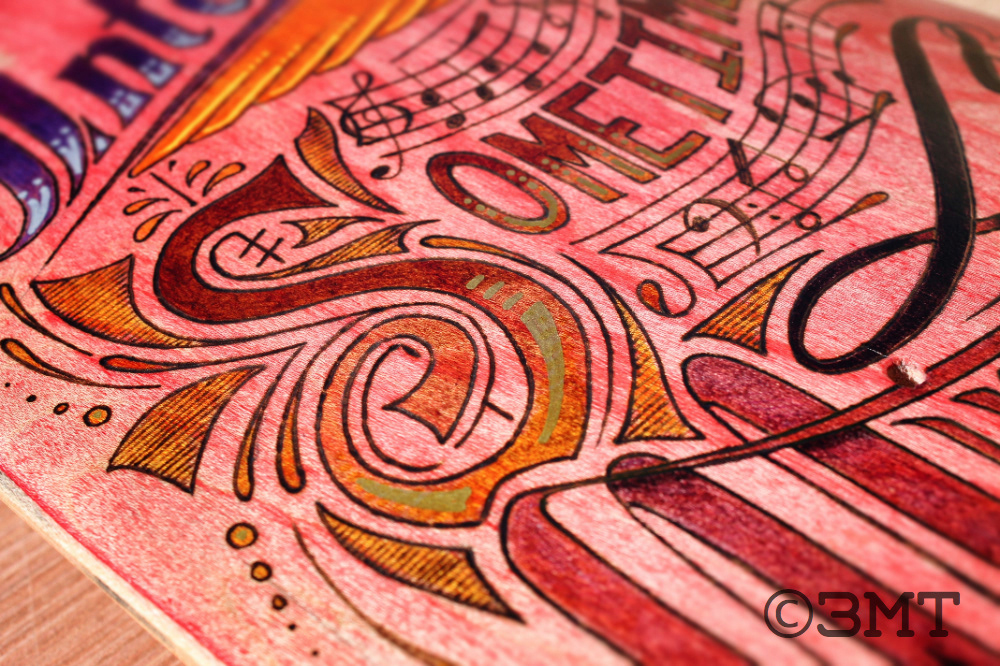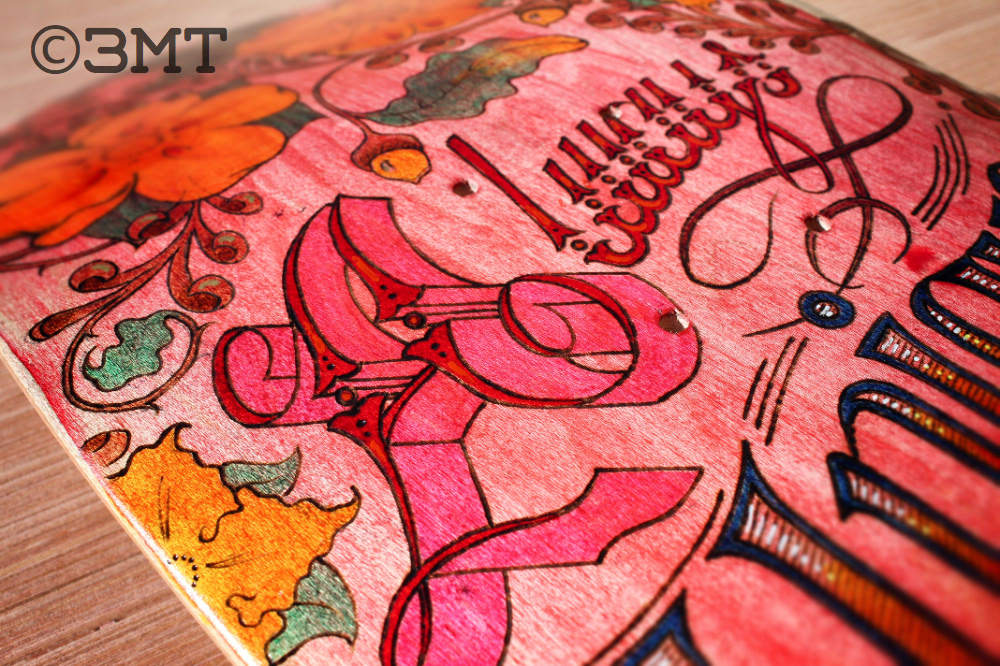 Thanks for looking! Find more of my work and sign up for email updates at: