Black Phoenix Trading Post Monogram
Hand lettered and drawn monogram for Black Phoenix Trading Post.
Branding
,
Drawing
,
Typography
,
2013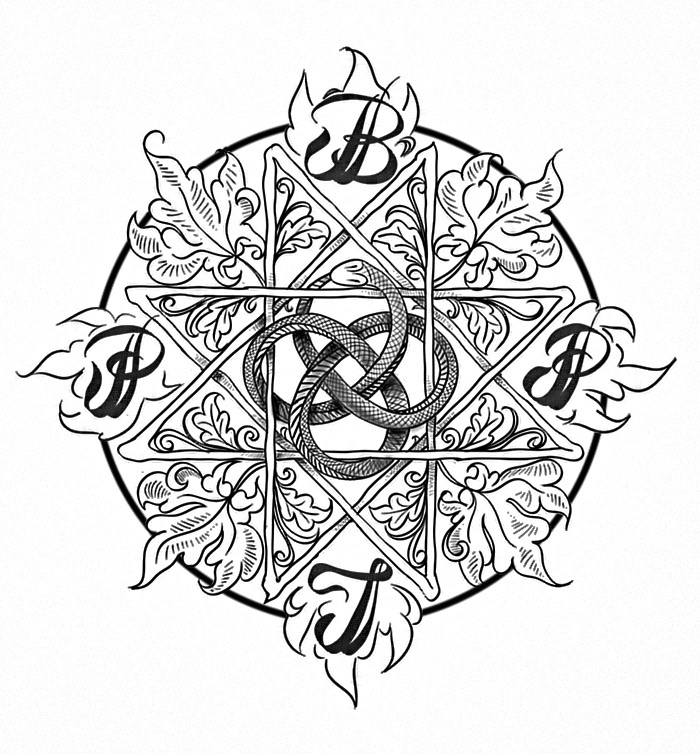 This is a commissioned monogram in pen & ink for Black Phoenix Trading Post, an alchemy centered apparel and accessories brand. The eight pointed star is an alchemical symbol for Creation, drawn as an organic intertwining branch replete with foliage. The snake, known as the Ourobouros, is a symbol of the eternal unity of all things, the cycle of life and death. The monogram is encircled by a thin roundel with custom hand-lettered typography that reads the initials BPTP in either direction.
Find more of my work and sign up for email updates at: