"H" Family Crest Illustration
Non-traditional crest illustrating the history of a small Ohio family.
2014
This project is the first truly custom family crest I have had the chance to work on. I was approached by a young lady who wanted her family's history told as a gift for her parents. She came up with an eclectic list of items to include, each one chosen to represent someone or some event, and wanted to know if I could assemble them into non-traditional crest complete with a family motto in Latin. I came up with 3 different designs, and it was pretty unanimous that this final design was "the one"...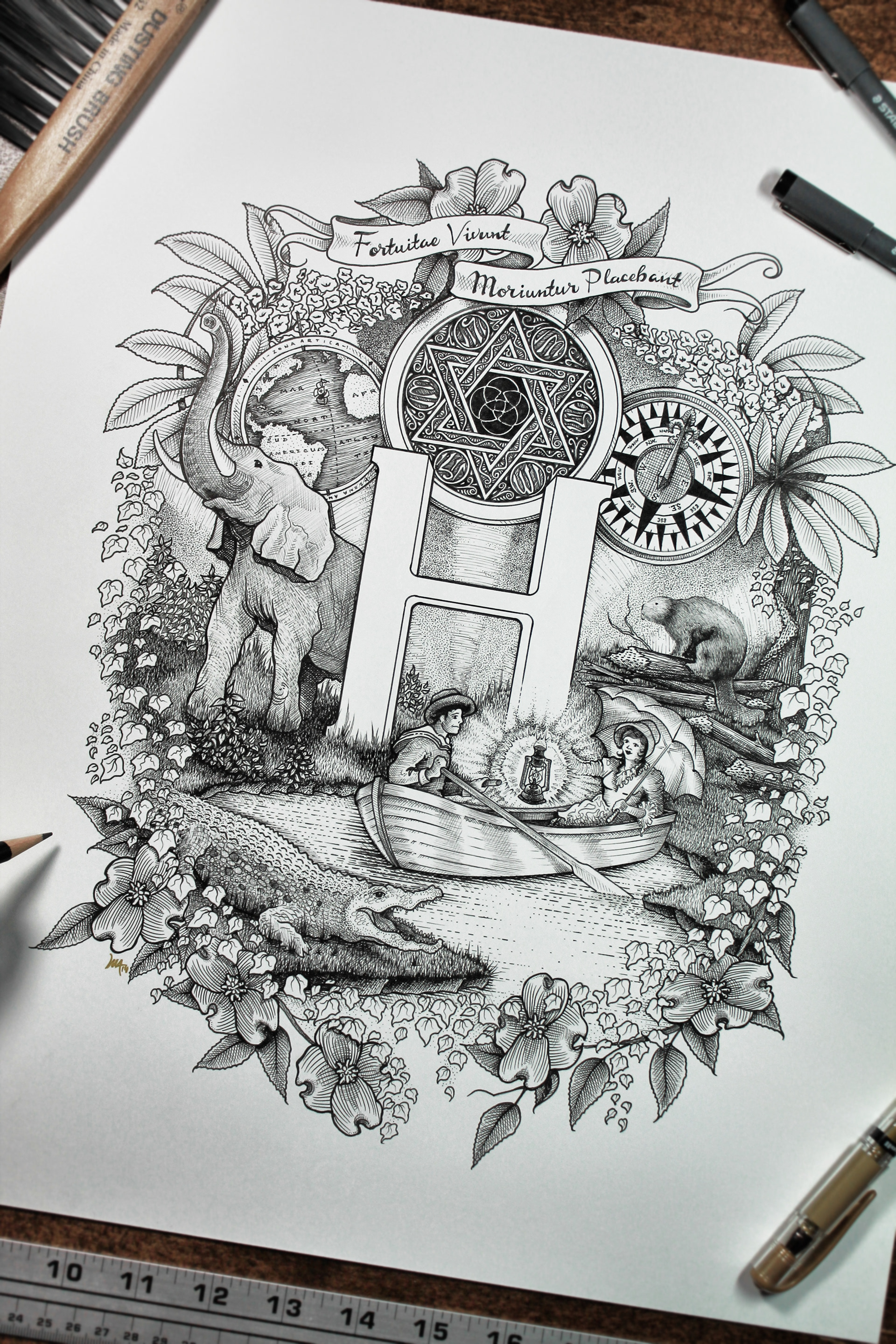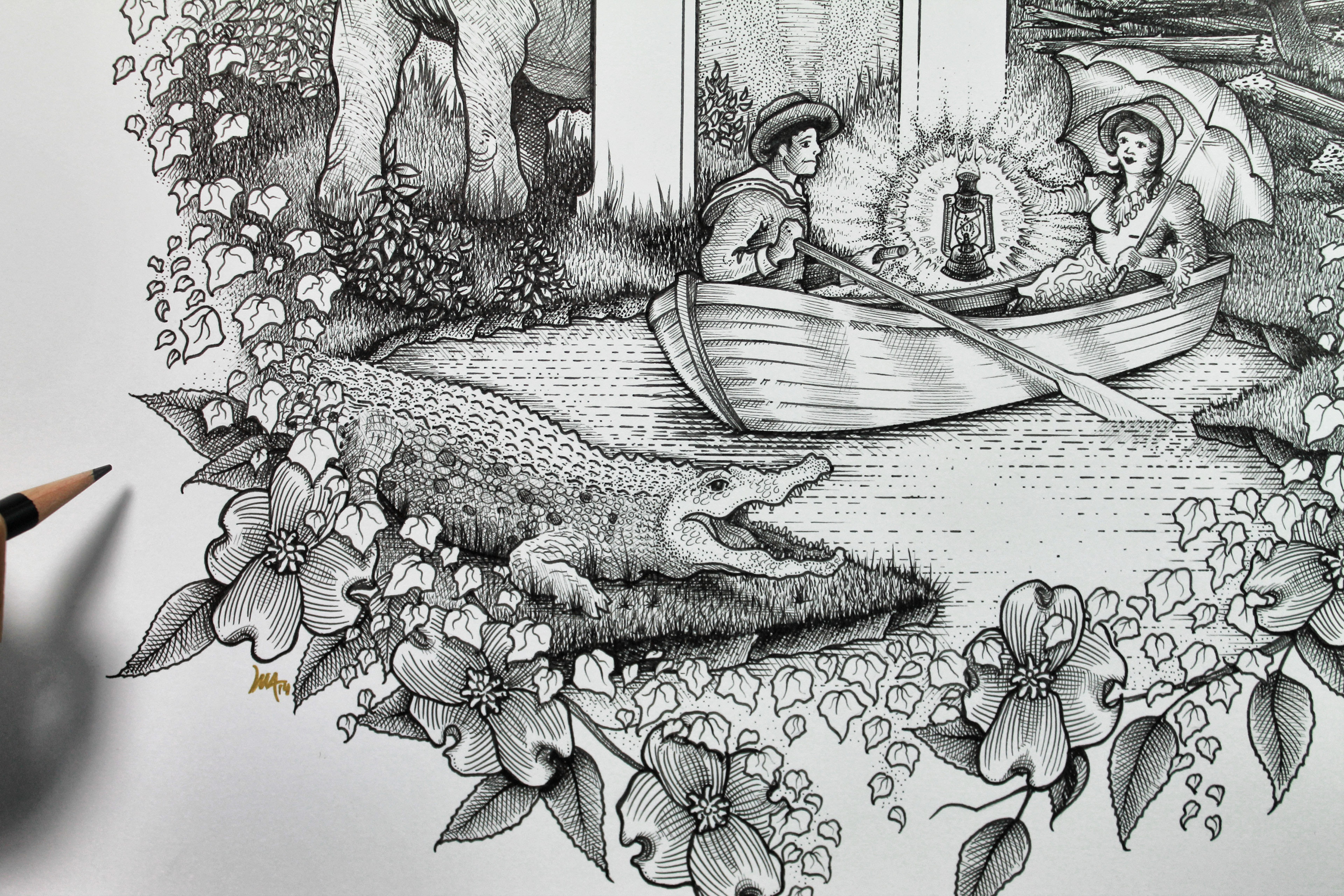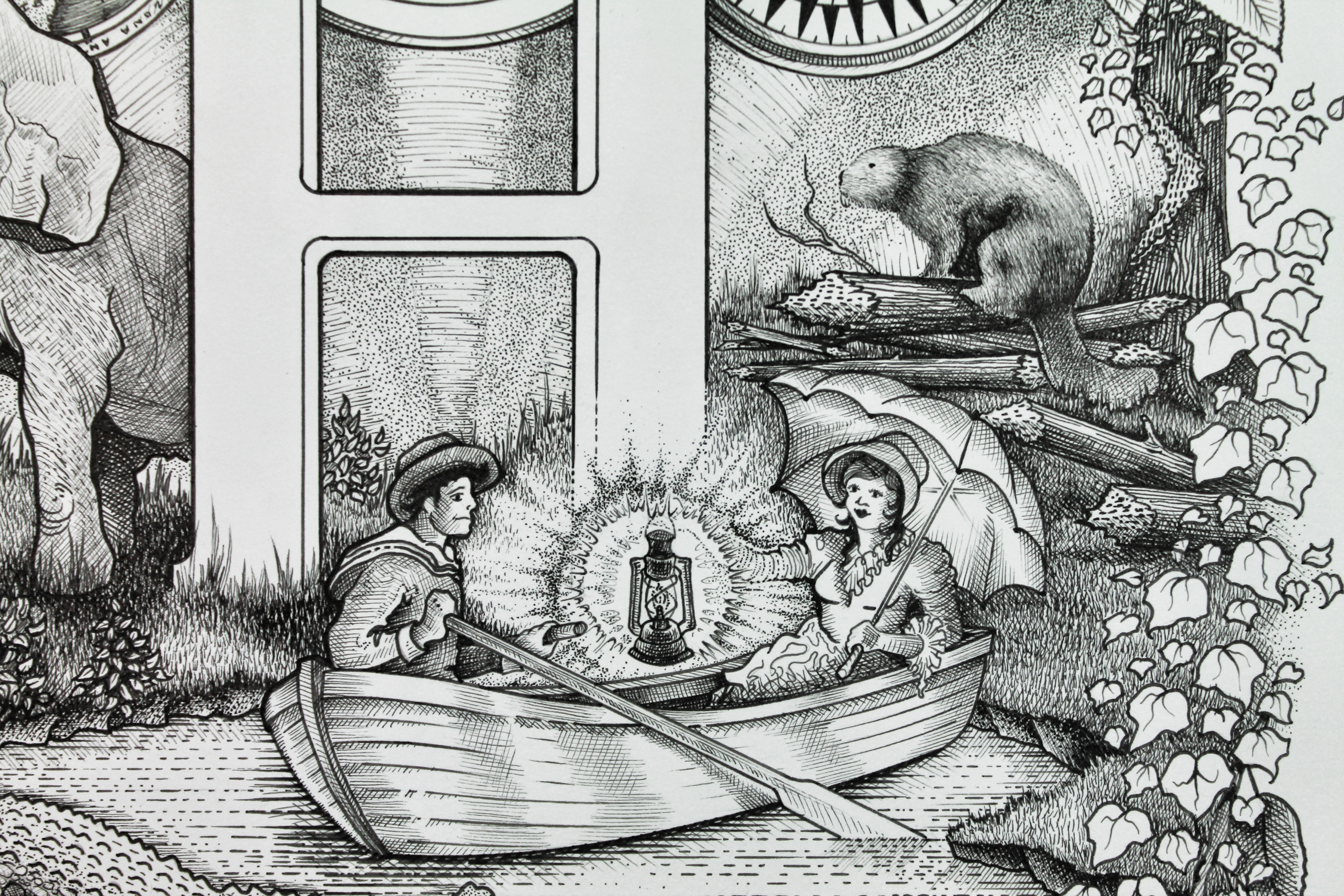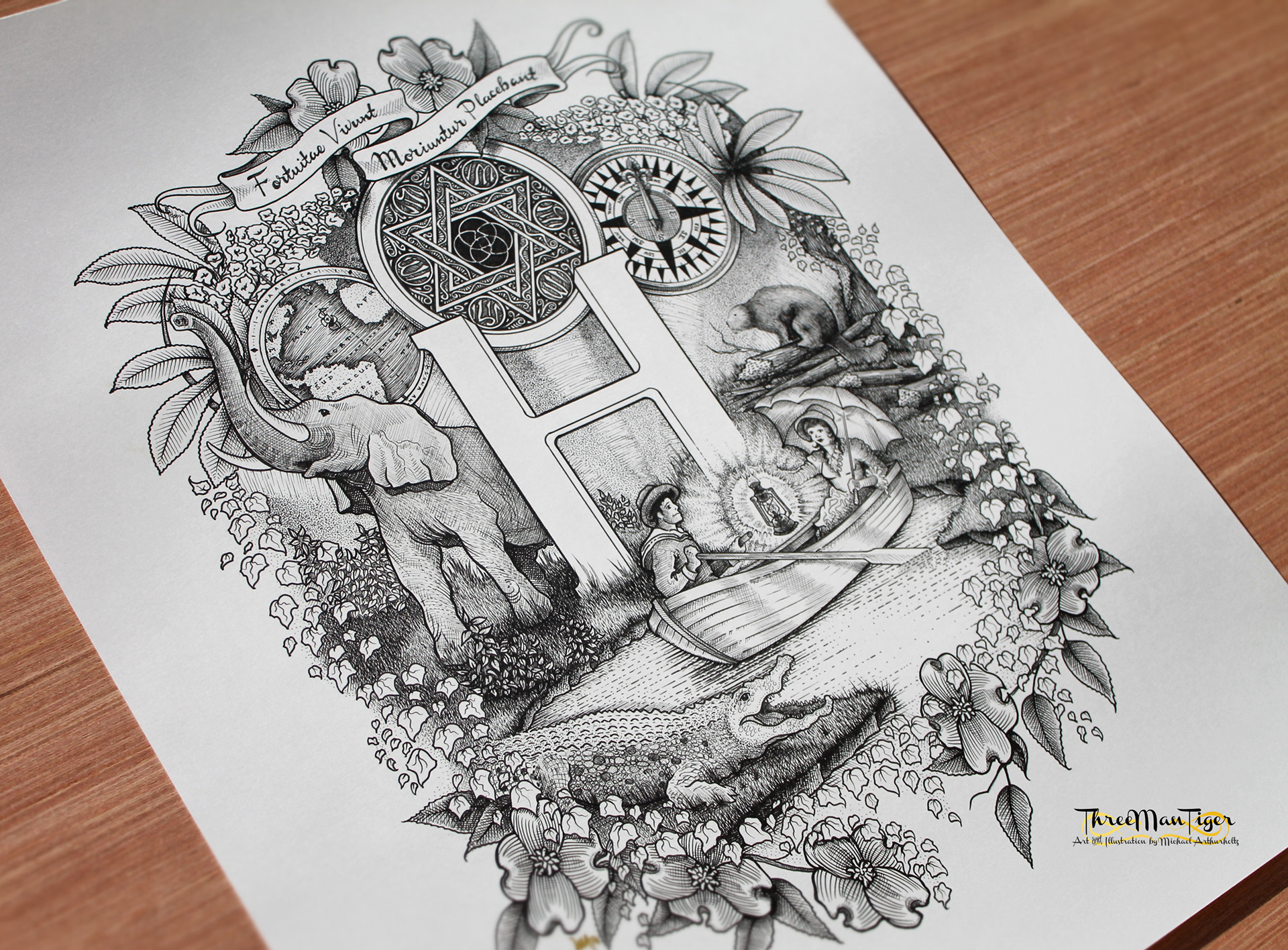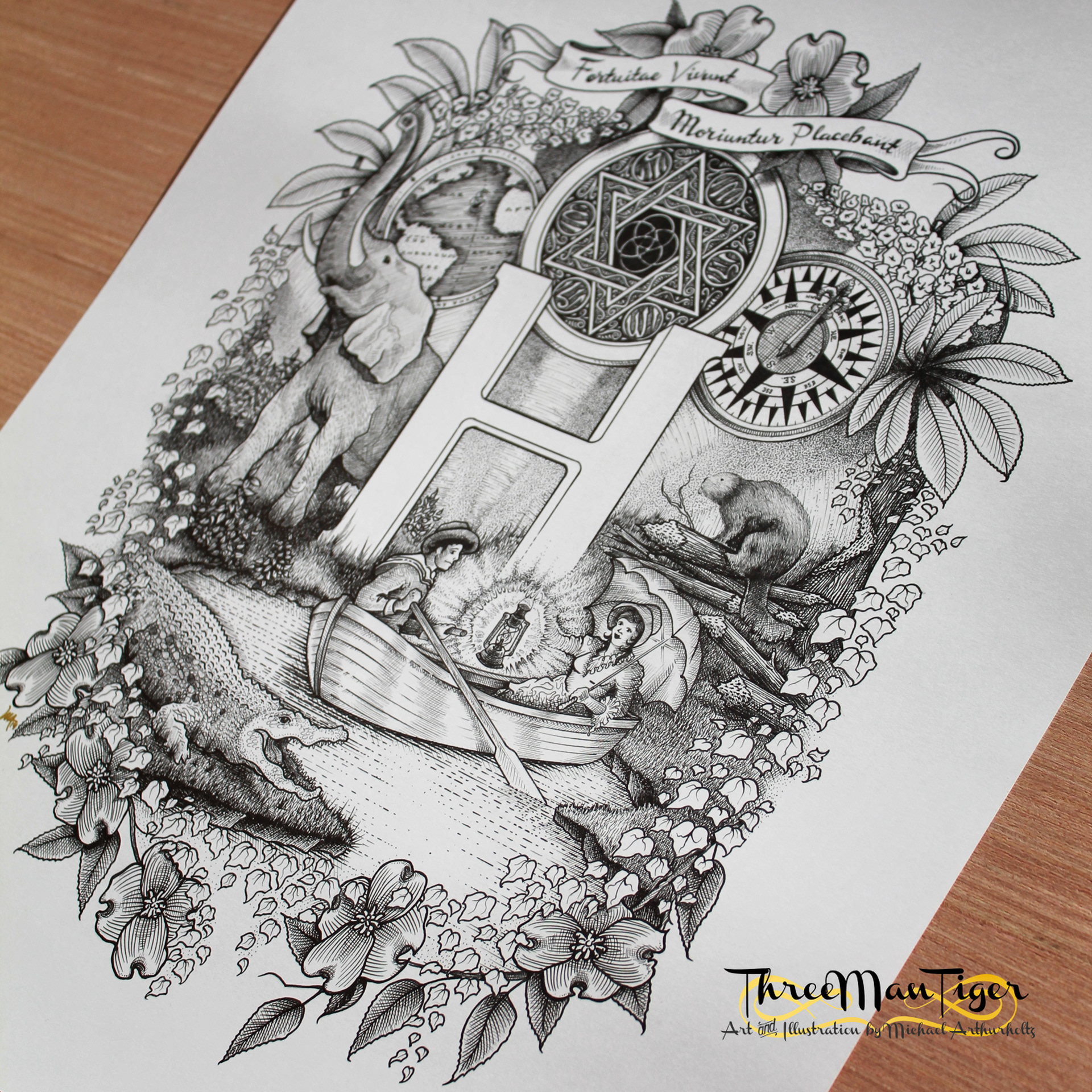 Thanks for looking! You can inquire about commissioning your own custom illustration by reaching me at
threemantiger.com/contact